At least when it comes to being completely oblivious that it's Super Bowl Sunday! Michael and I spent the day Sunday out in the boonies. We left in the morning and spent a few hours in Washington, PA and then proceeded on to Morgantown, WV to try to grab a bite to eat at the vegetarian cafe - Mountain Peoples Kitchen only to find out when we arrived that the little cafe had been closed since July. The guy working in the co-op connected informed us that is was "closed to see how it worked out". We enjoyed a laugh about that - um...yeah, it ain't prolly gunna work out good cause yah ain't gunna get any business when yah ain't open. Anyway, it was a delightful ride regardless and we were happy to soak up the sun and be out in the country. We didn't realize it was Super Bowl Sunday until 3:00 in the afternoon - our first inkling was the complete lack of cars ANYWHERE. In honor of game day, Michael and I ate some homemade baked corn chips that I made, along with homemade guacamole and refried black beans. We also played a game of scrabble - which I lost by 2 stinkin points! bleck. Now doesn't that sound like more fun than a bunch of fat guys running around with a ball? Doesn't it? For reals!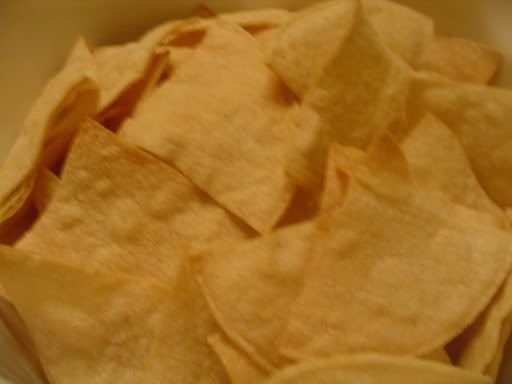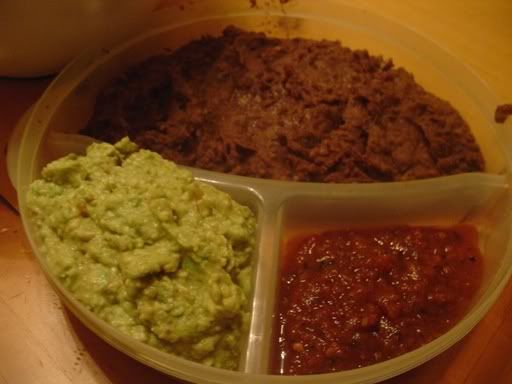 I must have still been feeling a bit "country" on Monday because I made BBQ tempeh and sweat potatoes with black beans with a side a brown rice. I had the time to actually prepare something wonderful but instead, I spent the day rearranging the girls rooms, doing laundry, taking naked pictures of myself and praising seitan. All true! Why wasn't I at work, you ask? Of course you'd ask a thing like that. So silly. Why because when it's cold and the Pittsburgh Public Schools are closed, apparently my daughter's daycare center is closed as well. So, two complete cancellations and one two hour delay later and tomorrow looks like daycare should be open at "normal" time. Eva spent time with family on Tuesday (no well in hell I could take another day off work - even with all of my seitan praising).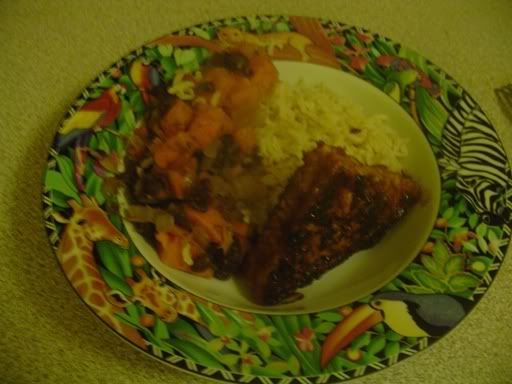 This brings me to dinner on Tuesday night -
Double Wide Grill
. Yippee. I felt like I was living a double life - escaping after work to meet my boyfriend for drinks and vegan bar food! We skipped the "main stuff" and both ordered seitan wings - the Cletis' hot and BBQ. DE-Yum! Plus, my Blue Moon and Bell's Two Hearted Ale were tasty! Michael got an interesting brown ale and followed up with a Young's Double Chocolate Stout! We continued our "surreal" evening with a bitter cold walk in the snow to the Joseph Beth Bookstore. There, in the bathroom stall, I was informed that Ron Jeremy would be signing his book there this Friday. Hot damn. (I'll leave you determine whether or not I am being sarcastic).
I had a fun night in the kitchen tonight. Pictures and more rambling tomorrow...